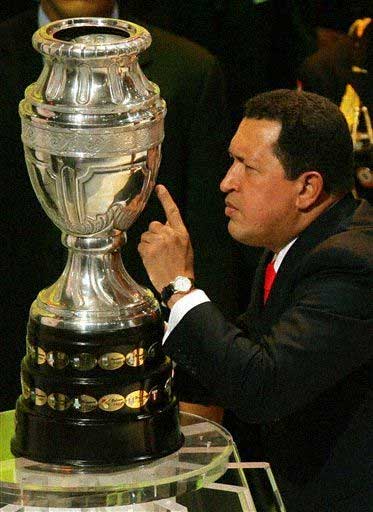 Think Progress
has a post up
about how Democrats shouldn't eulogize Hugo Chavez. Their reasons not to are good! However, there are some perfectly good reasons to do so. For instance:
1. He frequently used
books as props
: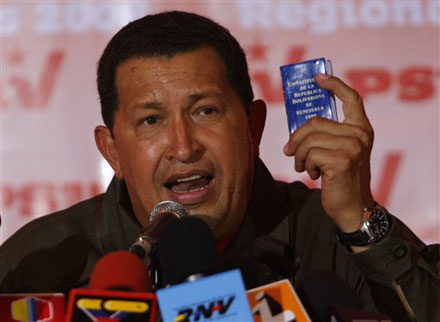 2. He
said
of Sarah Palin, "The poor thing, you just feel sorry for her."
3. He managed to be
interviewed by Naomi Campbell
and didn't get a cell phone thrown at his head!
4. He was photographed
on at least one occasion
having an apparently spirited argument with an inanimate object (see above).
5. He
called Condoleezza Rice
"Missy."
6. He and Ahmadinejad
kidnapped Condi's invisible friend
!
7. Evidently foreshadowing/channeling Rupaul's Drag Race,
he told Condi
, "Don't mess with me, girl."
8. Pat Robertson
issued a fatwa
against him.