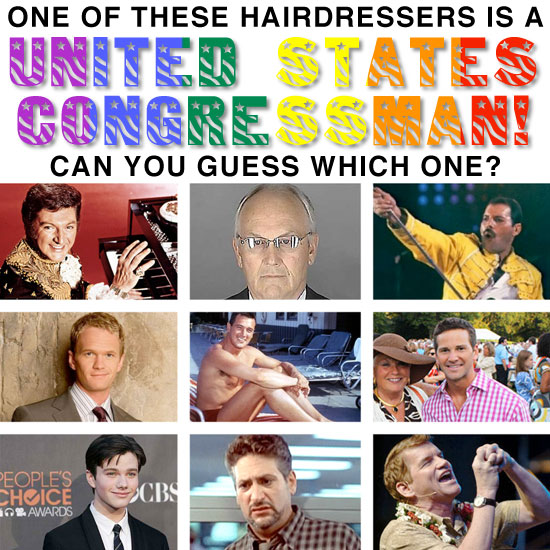 You may recall that back in May I posted a totally irresponsible, anonymously-sourced, and yet
perfectly plausible item
about how everybody knows that Aaron Schock is as gay as pink ink (as my father used to say), or, I suppose more appropriately, as gay as a
teal blue cloth belt
. We hold these truths to be self-evident, as the saying goes.
The item got a little bit of attention, and then Wonkette
reblogged it
, humorously referring to me as a "trusted DC source" (hey, I've
had my moments
), and that got the "news" quite a bit more attention. And then people in the blogosphere moved along to other important topics, the end.
Well, not quite the end! Just in the last couple of days, I've noticed a considerable uptick in the number of people clicking over to the PSP Gay Aaron Schock story from the Wonkette version. Why now? It seems that Schock was recently on Meet the Press, and whenever somebody most people have never heard of is on Meet the Press, it results in a lot of Googling, and when you Google "Aaron Schock", you-know-who shows up right at the bottom of the first page:
And it doesn't get much better (ha ha) when you do a Google image search:
And say you're watching Aaron Schock on Meet the Press and you think, "Gosh, that guy looks like he was separated at birth from Neil Patrick Harris," (doesn't he?), and you decide to throw the word "gay" into your Google search:
This all adds up to Aaron Shock having what the tech-savvy reporters call a Google Problem™. Poor Aaron! But Schock has an
absolutely immaculately right-wing voting history
, including voting against anything which could be perceived as hairdresser-friendly, such as the repeal of "Don't Ask/Don't Tell", so why doesn't he just go ahead and step out of the closet and be a Gay Republican™ like those cool GOProud guys?
The answer, of course, is that there are no successful openly-gay GOP politicians (just ask Fred "Fred who?" Karger), and the concept might not (ha, make that "probably wouldn't") go over like gangbusters in Schock's rural/small town Illinois district. It would literally not
play well in Peoria
.
As a result, Schock has to obfuscate. Take a look at his
rudimentary home page
(all that is missing is the "under construction" gifs) and his
congressional webpage
, and you'll notice that so-called "social issues" are nowhere to be found... like, anywhere. He simply
acts like these issues don't exist
, despite his "clean" voting record on them.
This must be soooo awkward for Aaron! Think of all the time and energy he has to put into all this! Think of how careful he has to be!
So that's why I'm nominating Gay Aaron Schock as the official poster boy for National Coming Out Day. Well, that and because he'd look so totally cute on the posters.