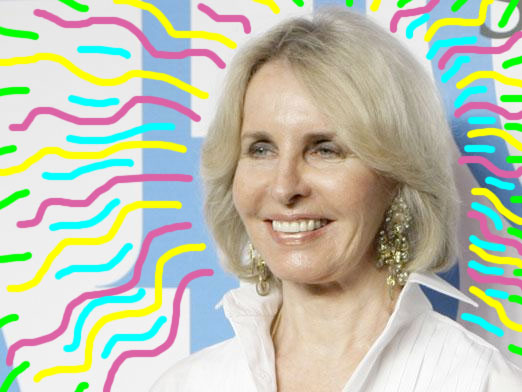 Sally Quinn contains multitudes.
Did you know that Sally Quinn's brain is like a labyrinth? It's true! I know I
mock CNN
all the time, but this
incredible parody
of an insane Sally Quinn experiencing enlightenment on the lush grounds of a California spa is too, too funny. Two sparkly hooves way up to whomever wrote it, although the "I lie down in a spread eagle position or in a corpse pose" bit was a little over the top. Kudos to CNN for having the nerve to run it as if it were really written by Sally Quinn, which of course it isn't. It can't be, because Sally Quinn is ridiculous, but not
that
ridiculous. Right?
Next: Sally Quinn locates Nirvana within the lining of a Judith Leiber purse.