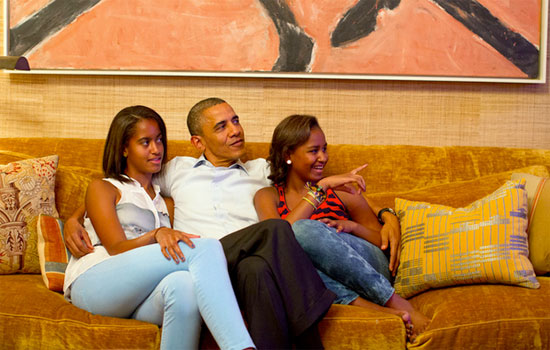 I'm going to do a Jennifer Rubin! No no, I'm not going to talk incessantly about Israel and Iran, don't worry. I'm going to do the thing where I start each point with the same phrase, like a hack, like Jen does with her morning link roundups! Here goes...
In case you were wondering
where I've been, I celebrated a nice long Labor Day weekend by coming down with a terrible cold from which I'm still recovering. Fun!
In case you were wondering
about what's at the top of the frame of the adorable White House photo above, showing Barrack 'n' kids enjoying Michelle's convention speech, I can help! It's
Susan Rothenberg
's great 1976 painting
Butterfly
, on loan to the Obamas by the National Gallery of Art. Here's a better look: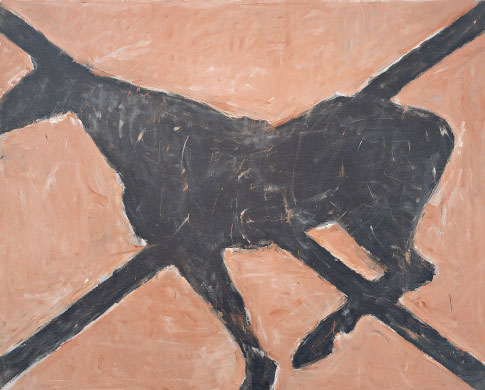 In case you were wondering
: I thought Michelle's dress was superb! And the speech was good, too!