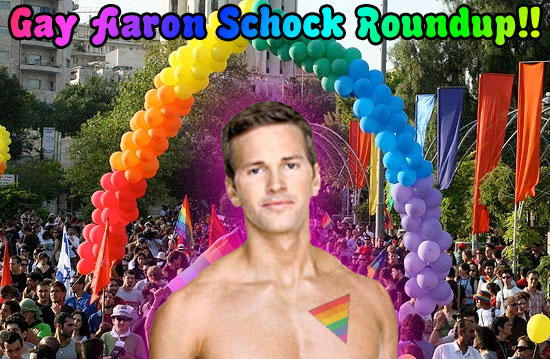 The good news for Gay Aaron Schock™ is that he's gotten plenty of attention since making several queeny and fussy appearances at the GOP convention, appearances in which he enthused over Paul Ryan's abs and... other gay stuff. I mean guy stuff! Sorry about that.
Remember when I told you about
Gay Aaron Schock's™ Google problem
, a problem which I'm a bit embarrassed to say I had no small part in creating? To paraphrase Dan Savage, it
didn't
get better. As of this writing, my
ridiculous yet true
"everyone knows he's def gay" post is by far the most visited page on this blog, and Wonkette's reblogging of it is the top referring page, sating the curiosity of Gaydar Schock sufferers nationwide. Basically, since the convention, this website has been more or less a constant Gay Aaron Schock™ Pride Parade. Elsewhere on the web recently... well, see for yourself:
Annnnd it just goes on from there, over and over, world without end. It is fucking
hilarious.