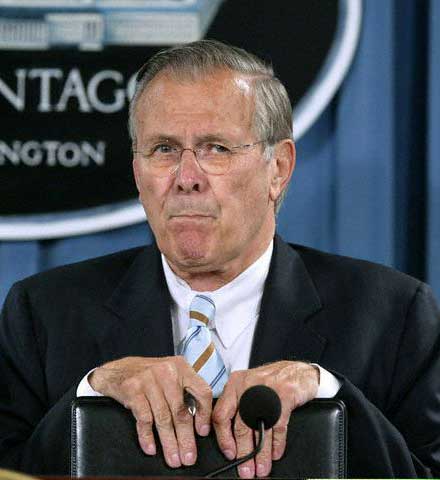 (Reuters/Yuri Gripas,
June 1, 2005
)
Happy Monday! You absolutely have to start the week by catching up on the new scandal, the one where
Donald Rumsfeld issued Biblical commandments
or something. It's in GQ, the magazine formerly mostly known for hair mousse coverage and soft-porn Armani advertisements. Make sure to check out the slide show. Your jaw will drop and hit the floor. You will want to start kissing your "I Voted" sticker all over again.