As you know, the coveted "worst sentence ever published in the Washington Post" award has been bouncing back and forth between Jennifer Rubin
and Richard Cohen
for years now. The title is
currently
held by Rubin, but that doesn't mean she can't top herself! Regard this amazing sentence from her
latest defense of Jeb Bush
:
His remark last week concerning how he would have to run the presidential race if he jumped in and the reaction to it indicate how unhinged the far-right, shutdown squad sliver of the GOP electorate is than it is of his campaign vision.
Would any of you like to volunteer to diagram that for me?
UPDATE: Twitter friend
Hannah Draper
gamely gave it a try: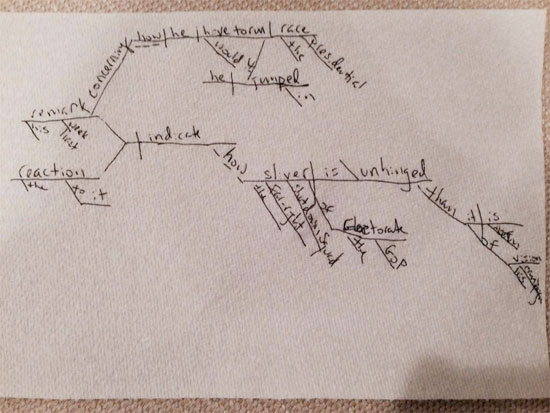 (Click for bigger.)
I am amazed.