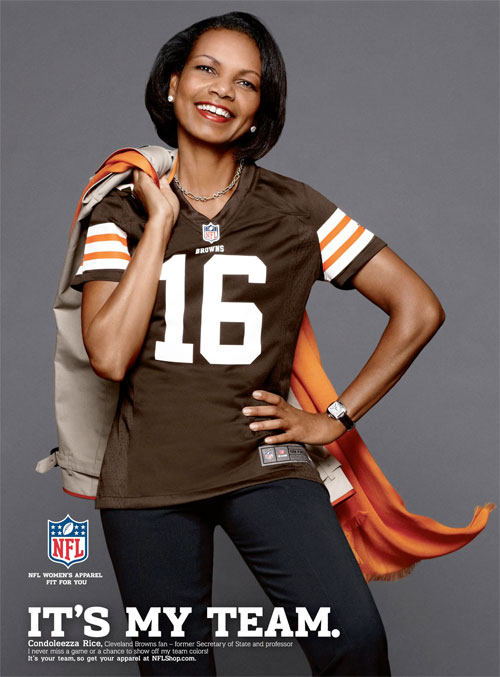 I have no problem with Jonathan Capehart at the Washington Post. OK, not usually. But
his thing about Condi
coming to rescue the NFL is just... daffy. It's a weird and bad piece of writing which appears to be more proof than a lot of Post writers are flying solo, without editors.
See, the big problem is that Capehart is talking about Condoleezza Rice and football, but he's also writing about the NFL's doldrums and the unsavory notoriety of Ray Rice. We're thrown a helpful "No relation to Condi" aside (!!!LOL!!!), but that doesn't keep phrase like this, published below a huge picture of Condi, from being disconcerting:
the depths of Rice's depravity
Yow, Condi! Oops, I mean Ray, whatever.
But how about Condi? Let's talk about her qualifications for becoming NFL commissioner and saving the sport for all mankind:
Rice really loves football, especially because of its similarities to military strategy.
Well, dang, since you put it THAT way, why not Condi? What are you waiting for? DRAFT THAT CONDI.