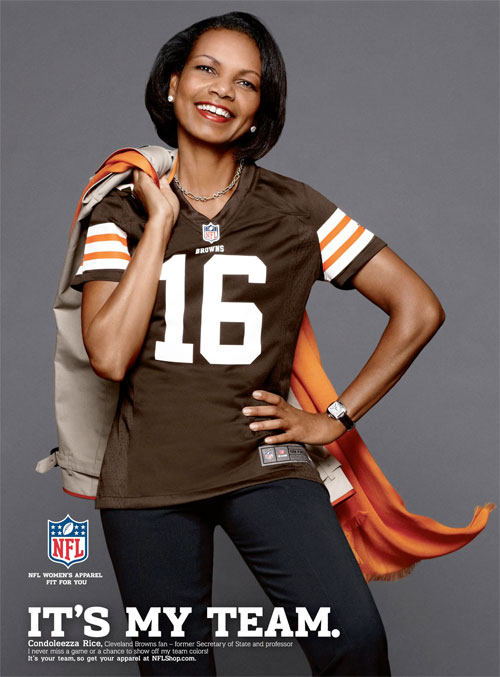 Ugh,
this
doesn't make me happy. The universe has conspired to force me to have two football--related posts in a row. Unprecedented!
Condi looks great, even if she has been airbrushed within an inch of her life. Also, did you even know she had a Facebook page? Me neither. That's kind of embarrassing, too.
What we need now are outtakes!
Oh, right, and did anybody else notice that Dr. Ferragamo was NOT chosen by Mitt Romney to be his running mate? So it's
au revoir
to Condi Veep Rumors™ for at least... two years, max.
UPDATE: By the way, in case you were wondering why I neglected to write about that golf club letting Condi in, it's because I'm bothered enough to have two sports-related posts in a row, and absolutely REFUSE to make it three.