Figure 1: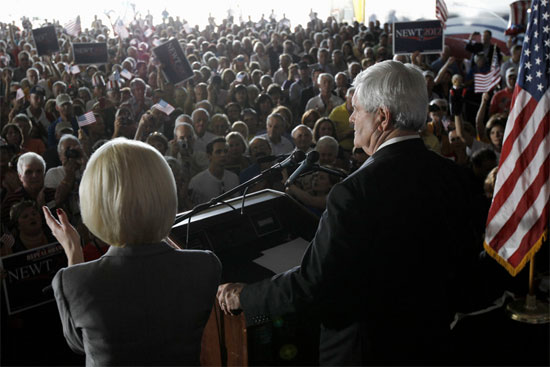 (AP Photo, 01-24-12)
Figure 2: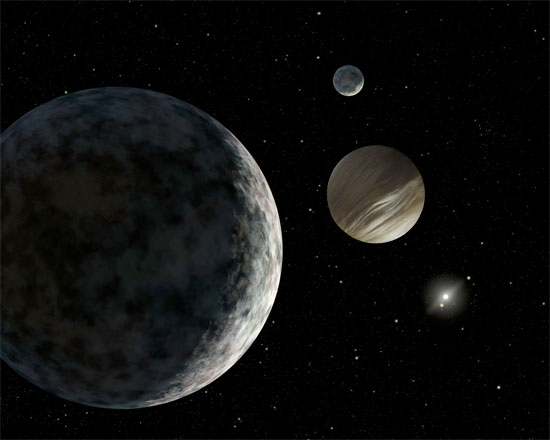 I've
already written
about how easy it is to mix up Callista and Callisto, Jupiter's fourth Galilean moon, but perhaps the resemblance between her hairdo and a spherical orb is intentional? Because Newt is really, really
into the moon
. It could explain the spherical nature of his own coiffure, come to think about it. He's just so
INTO
it! Maybe even the similarity of Callista's name to that of a moon's attracted him to her in the first place! Oh, I could go on and on.
There are other theories, of course. My favorite one (thanks for the tip, Pony Pal™ Todd!) is that eventually Callista will move, mollusk-like, to
a bigger shell
.