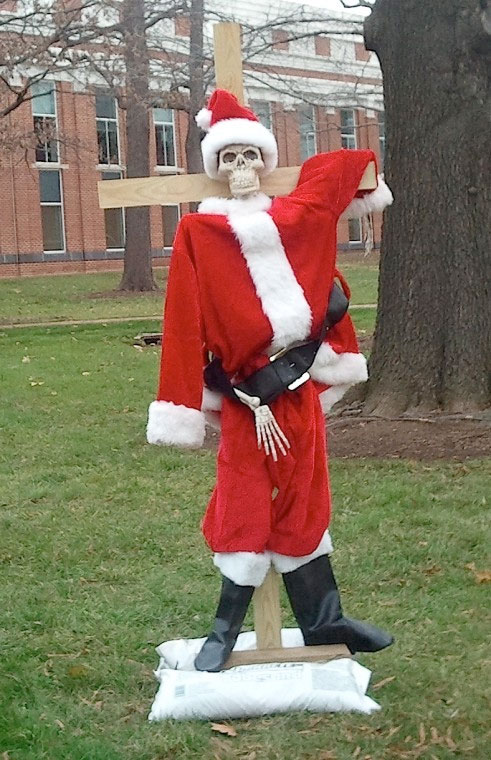 Leesburg, Virginia wanted to have a nativity scene on display at their courthouse, obviously, so to make everything "fair," they gave out slots, on a first-come first-served basis, for others to erect alternative seasonal displays. What could possibly go wrong?
I love the skeleton Santa on a cross, shown above, but Virginians decidedly did not: within hours, the stirring depiction of Saint Nick had been torn apart and destroyed. You can read some hilariously pearl-clutchy reactions (and nobody supporting it, naturally)
here
at the venerable
Washington Times
.
The really fun thing is that the other groups, including atheist groups, haven't even put up their displays yet! Should be entertaining to see what they come up with for the local Christians to vandalize.