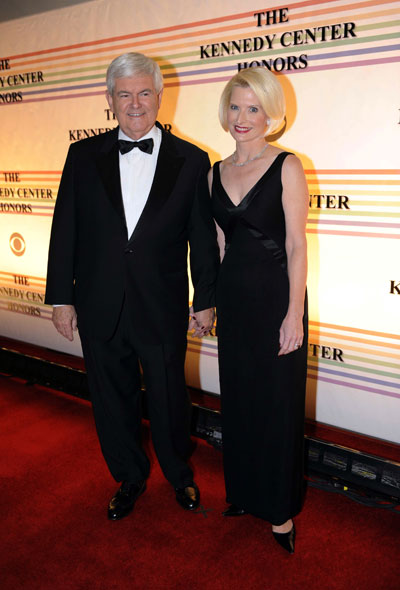 Republican presidential candidate and former House Speaker Newt Gingrich and his wife, Callista Gingrich, arrive at the Kennedy Center for the Preforming Arts for the Kennedy Center Honors gala performance on Sunday, Dec. 4, 2011 in Washington. (AP Photo/Kevin Wolf)
About once a week, somebody will email me, saying, "OMG, have you seen THIS picture of Callista Gingrich?!" Before I click on the link in the email, I always know it's going to be
this photo
of Goddess Callista at last year's Kennedy Center extravaganza, because it's hard to get koo-kooier than that.
And so it's that time of year again, the Kennedy Center thing! It's not as much fun as when Condi used to host it (see
here
,
here
, and
here
, for instance), but Callista was there again, so that's got to count for something. So did the event bring out her nuttier side once more? You be the judge: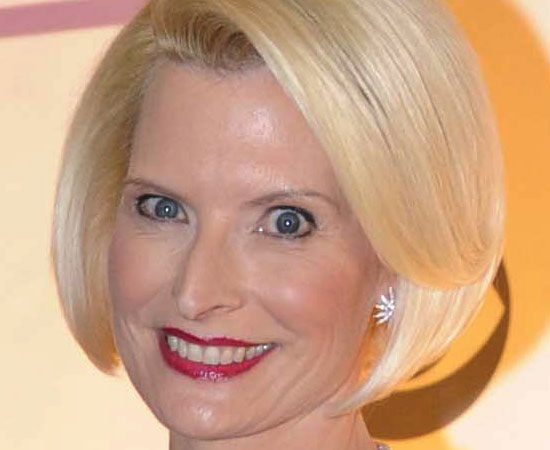 Don't ever change, Cally baby!
Note: those earrings aren't currently offered by Tiffany & Co., but are certainly in the $7,000 - $10,000 range.