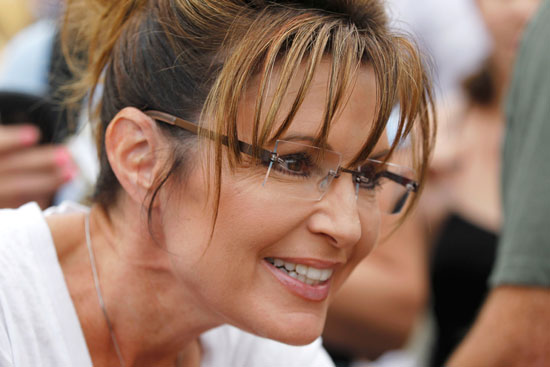 (AP Photo. Click for bigger!)
I'm glad that this blog has gotten back to the things that really matter: hairdos! That's, obv, Sarah Palin earlier today at the Iowa State Fair. She's staring at a cow or something, wondering what it is, I don't know. What goes through Sarah Palin's peculiar mind? I imagine her thoughts to be like many little miniature Ty-D-Bol guys in their little boats sloshing around in an erratic sea, forever just out of hearing distance from each other, unable to communicate or correspond in any way.
Hellooooooooooo... Can anybody heeeeear meeeeeeeee...
And covering and protecting those thoughts is the Palin hairdo. What is that? Octo-fringe? It's like tarantulas resting on her forehead. There's something so fake-casual about it, this hairdo is really annoying me. It's so manicured to look tousled. And if you click to see the larger picture, you'll see that the dye-job is quite elaborate and multicolored. This says something about Sarah Palin.