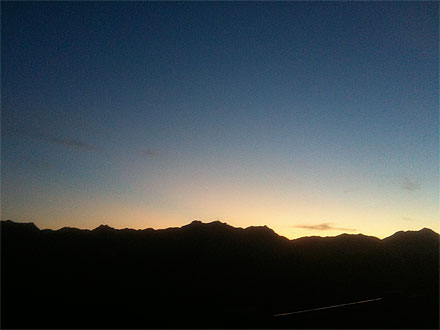 While you were watching Joe Biden saying "Fuck," a word nobody else uses, ever, under any circumstances, I was enjoying the calm influence of the scene above, taken from my parent's backyard.
In other words, I have returned! To the cold!
It'll take a few days to get back into the swing of things, but hello! I heard Obama signed something? About bricks getting thrown through office windows? Ah, civility.