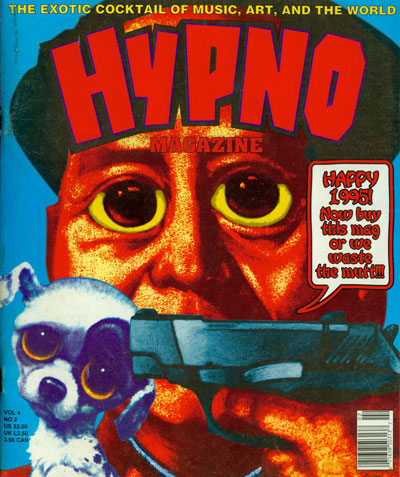 (Click all for bigger)
I'm going out of town for a long weekend, so I'm leaving you with this, a cover feature I wrote at the height of my obsession with big-eyed art in the mid-1990s. The cover features elements by
Paul Mavrides
composited (badly!) by Frank Kozik. This was a fun feature to work on, and I was thrilled to interview some of my favorite artists for it:
Bill Griffith
, cartoonist
auteur
of Zippy the Pinhead; Dan Perkins, better known as
Tom Tomorrow
; extraordinarily talented illustrator
Mitch O'Connell
, who frequently includes Gig's "Potato Chip" in his work; and John Waters, who should require no introduction here. Enjoy.
Note: I no longer believe the story about Walter Keane "stealing" the idea of painting big-eyed children from his crazy wife, nor do I believe she painted his works for him. I'll write more about this bizarre case later.