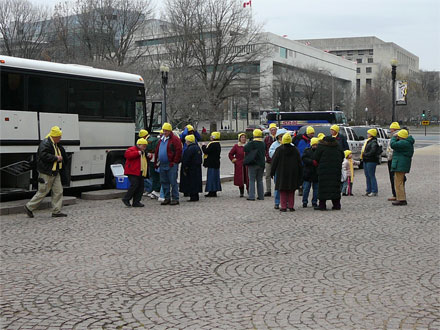 All of these can be clicked for bigger.

I had a really great time photographing the anti-abortion ninnies this year. I just love this event! It makes me giddy all day, wishing all my startled co-workers
Happy Abortion Day!
This year, I needed a hook, so I decided to concentrate only on the tendency for groups of these protesters to wear really bad matching scarves and/or hats made out of polyester "fleece" or acrylic yarn. Ugh. See, I'm a woolens-snob, so this always offends me.
At first I was a little shy, see above, keeping my distance, but eventually I threw caution to the wind and just started shooting people aggressively, right in their faces. Fun! Don't all these kids look so nice? Oh, and apologies for somehow only getting a single non-white protester in all of these shots (it's like Where's Waldo! Can you find him?). Anyway, even though I didn't get any amusingly misspelled signs or children holding inappropriate slogans
like in the past
, I think these are the best pictures I've ever taken of this event.
Matching white hats: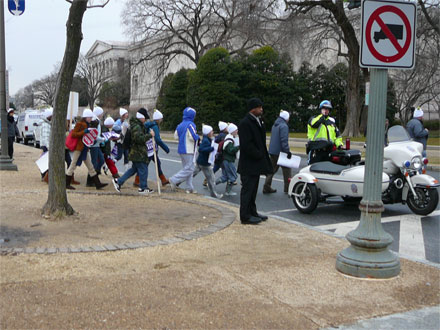 Matching orange scarves: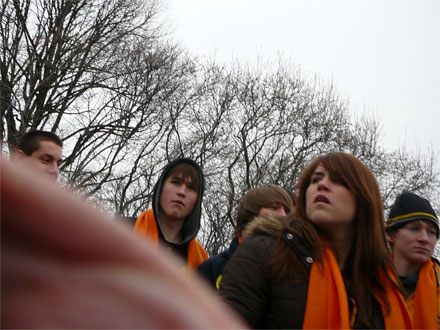 Matching green scarves: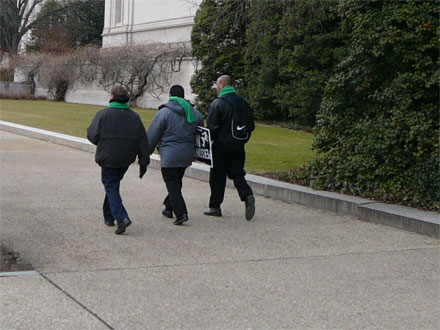 Matching... uh... tiger-striped fleece:
Matching red knit caps for the boys, pink bandannas for the girls: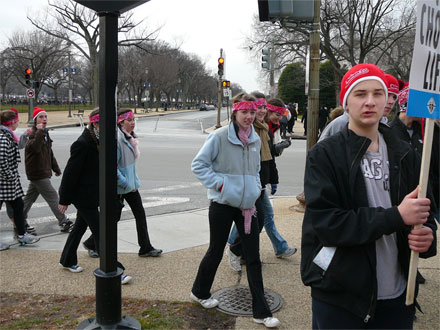 Again, don't these look like nice kids?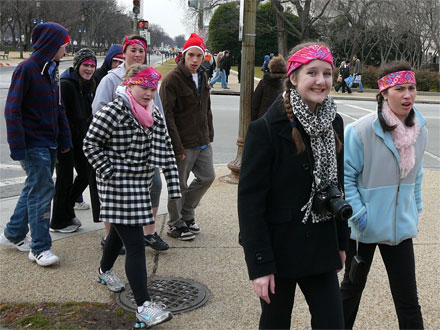 Matching bags and green knit hats: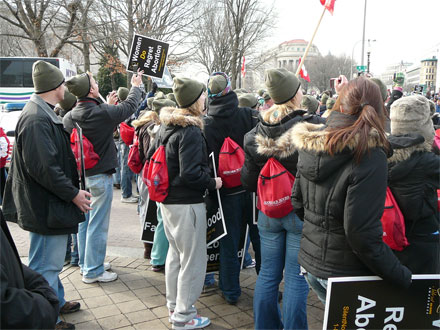 Matching orange scarves with gold trim:
Matching yellow scarves:
Matching green scarves:
Matching neon chartreuse scarves: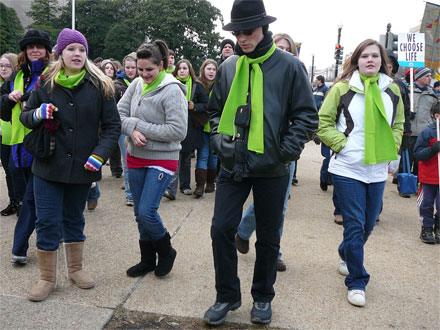 Matching blue scarves, etc., etc. you get the idea: