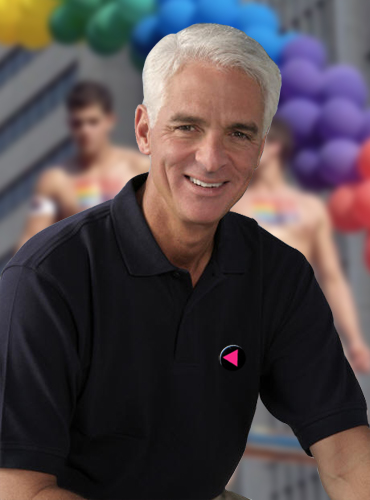 You may recall that I
recently divulged
, via Secret Pony Pal, that the movie
Outrage
opens tonight at the Tribeca Film Festival, and that it contains a "substantiated outing" that will make everybody all giddy.
Well, hang on.
It sounds like it's just going to be the
same old stories
about the usual suspects:
The current governor of a major U.S. southern state, the campaign manager of a U.S. president, a senior West Coast congressman, a former mayor of New York City, and others are among those outed in Kirby Dick's "Outrage," a provocative new documentary debuting tomorrow night at the Tribeca Film Festival. Unseen in its finished form until yesterday, the film is likely to cause waves in political and media circles as word gets out about its subject matter.
OK, so let's translate: that means
Charlie Crist
,
Ken Mehlman
,
David Dreier
, and Ed Koch. This is all old gossip, so unless the film has major new info about these people, this is just the same old rumors. Apparently the info on Crist is hazy at best, just as it has always been. Mostly, I guess, this will cause discomfort to Mehlman, but he's a nobody these days, so who cares?
EDIT:
LA Times
confirms
the above names, plus Shep Smith. ZZZZZ.
On the plus side, I believe the flick also features interviews with
Pony Pal™ David
, so that's totally fun.
But anyway, it's funny because Crist just married a female, but I wouldn't get your hopes up too high about the film. We'll see.
UPDATE YOU WILL LOVE: Jeff Gannon didn't make it into the movie. "He's on the cutting room floor,"
says
the director.