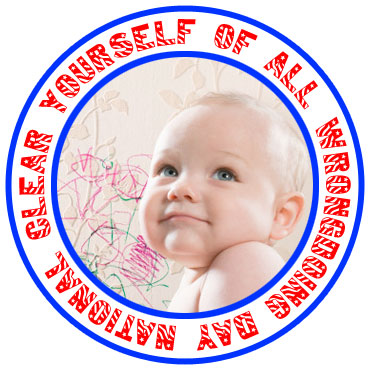 Try it! It's fun! Everybody is waiting for the official report on "troopergate" (it's just like Watergate, but involves troopers instead of water) due later today. But why bother? Because Sarah released
her own report
and it turns out that Sarah is totally innocent and it was all just a big misunderstanding! Next, Palin plans to look deep into a mirror and declare herself the prettiest in all the land.
I urge everybody to clear themselves of all wrongdoing today. Can we make this a National Clear Yourself of All Wrongdoing Day™? For great justice!
UPDATE: Logo created/added!