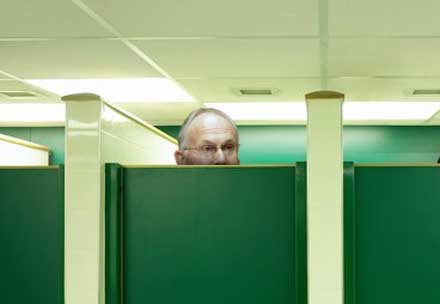 From Al Kamen's column
in today's Post
:
This from a Nov. 12, 1999, Loop column.

Bipartisanship Never Sleeps Quote of the Week: Sure, it's only Friday, but we're confident this one can't be topped. It's from Sen. Larry E. Craig (R-Idaho), remarking Tuesday on how he and Sen. Robert C. Byrd (D-W.Va.) were in sync on some mining issues.

"Politics makes strange bedpersons," Craig said, according to the New York Times. "I would not be uncomfortable in Bob Byrd's bed."

But Byrd might be.
ROFFLES. Now why did it take so long for that to resurface? Well, better late than never. Larry Craig:
always
funny, forever and ever, amen.