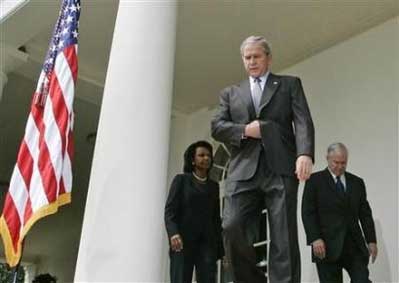 President Bush walks with Secretary of State Condoleezza Rice (L) and Secretary of Defense Robert Gates to make a statement on the situation in Georgia in the Rose Garden at the White House in Washington, August 13, 2008. (Jim Young/Reuters)
No, no, not the thing with short people, not that kind of Napoleon complex. This one's way scarier.
Anyway! The Napoleon look suits some people! In fact, I think it would make a great look for Condi:
You are so totally turned on right now. Admit it.