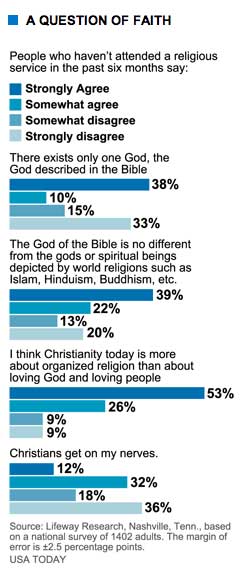 Ha ha!
Christians get on my nerves
. Wheee! Such a strange poll! I was encouraged that they were able to find so many Americans who haven't stepped foot into a church in six months, I guess, but why not include the "Easter and Christmas Only" crowd? The accompanying article is
here
.
My fantasy religious poll: 1,000 Christians are hooked up to voice-stress analyzers and asked, "Do you really believe Jesus was the son of God, conceived of a virgin, who came back to life after dying on the cross?"