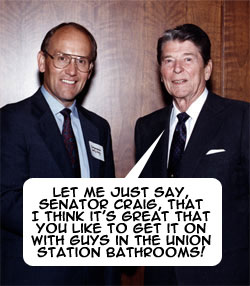 OMG, so that creepy Senator Larry Craig guy? The Republican who thrilled Pony Pals
last October
when Blogactive's Mike Rogers
outed him
as a hairdressers' tea room queen? Oh how we laughed! Let's relive some of the chuckles: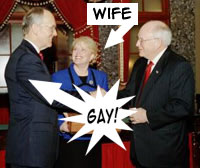 OK, so anyway, would you believe he recently
got arrested
for messing around in a public restroom? Would that shock you? Well, I mean, would it happening after being made fun of by Mike Rogers shock you? I'm impressed that this all happened in June, and he's been able to keep it quiet until now. Isn't that superfun? Let's laugh some more: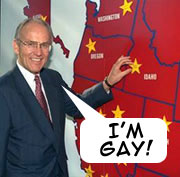 Be sure to visit
blogactive
for the gloating and for far more extensive pointing and laughing.