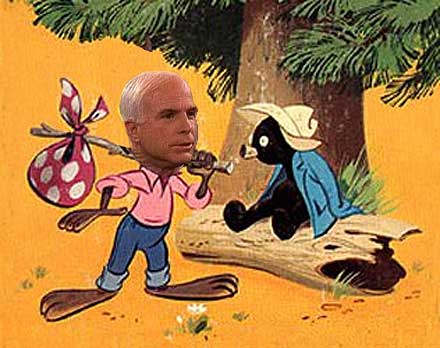 Everybody loves ponies, duh! Especially
John McCain
:
McCain thinks Sadr is mostly bluffing; he waited too long and has not made a personal appearance for too long, and a defeat at the hands of the American and Iraqi forces would finish him. Joking that he was "digging for the pony here," he predicted that Sadr would back down as he has in the past rather than take that big of a gamble.


Oh, John, tsk! Maybe you should get your pal Joe to help you dig for that pony? Keep digging, guys, keep digging!
Also, about that Sadr guy not making any "personal appearances" for so long? Hello? It's American Idol season, doy!

Wait a minute... digging for pony? Why does that sound familiar?