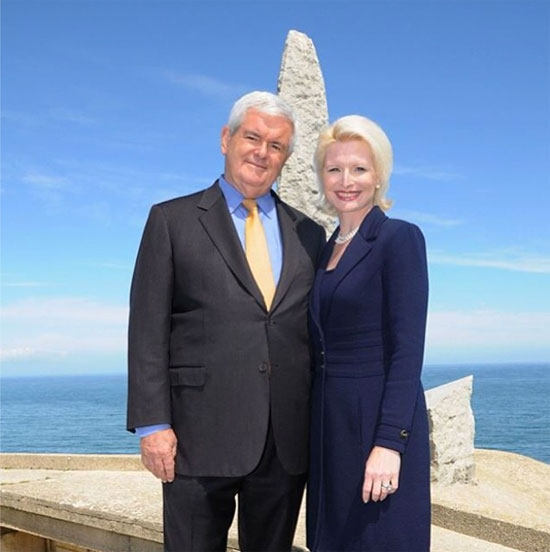 I knew this day would come, and I've been dreading it. But dread has turned to joy!
That's Empress Callista, above, and that thing she hangs around with, filming yet another film about Reagan at some pointlessly exotic locale.
But... what's this? The side tentacle on her hairdo is gone! Where did it go? Did it retract into her head?
And what's going on in the back? A SASSY FLIP. You guys, I'm levitating right now. It's like she stole Condi's hairdo from 2004 and dipped it in Clorox and I'M LOVIN' IT.
UPDATE: Oh, I'm so embarrassed. It's an old "throwback Thursday" photo or whatever. So the sassy flip PREDATES the hair tentacle.