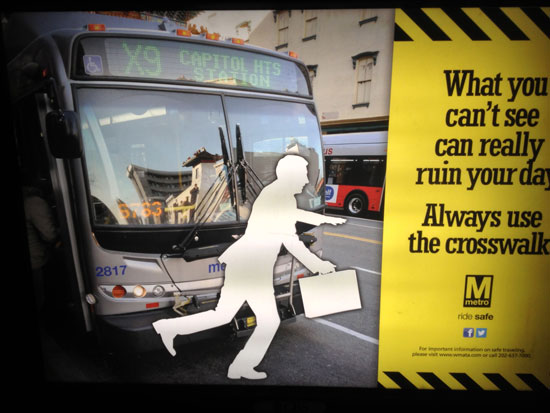 (Click for bigger.)
The photo above shows a PSA posted in Metro stations, bus stops, everywhere. Oh no! The featureless white guy (LOL) who casts no reflections (Nosferatu with a briefcase?) got hit by a bus because he didn't use the crosswalk! Tsk!
But look closer and you'll see that somebody is boarding the bus (it's dark in this picture, but totally visible IRL). In other words, THE BUS IS STOPPED.
Gosh, thanks, Metro. I'll be superextracareful not to get hit by idling vehicles from now on!