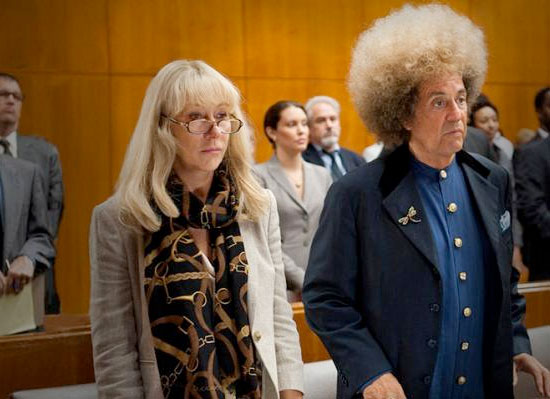 (Photo: HBO)
Everybody is pointing and laughing at the
fantastic new photo
of Al Pacino as Phil Spector today. And well they should! Is it possible to make a Phil Spector biopic without
ludicrous hairdos
? Of course not; why would you want to?
And, indeed, Pacino's coiffure is insane, ridiculous. But I'm sorry to say that it's also extremely inaccurate. Couldn't HBO, of all people, do a better job?
Take a look
at the real (I use that term loosely) thing: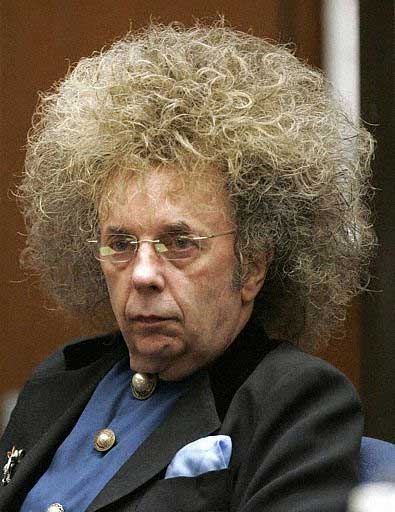 (AP Photo, 2005)
Pacino's Spector-do is like a giant frizzy afro, while Spector's majestic wigsplosion is... a miracle of snaky teased waves. It's almost perfectly spherical, whereas the Pacino version is much more vertically oriented.
Whatever happened to bouffant accountability?
Great attention to wardrobe detail, though.
But still, OMG, this is going to be the best TV movie since the good-for-all-the-wrong-reasons Game Change.