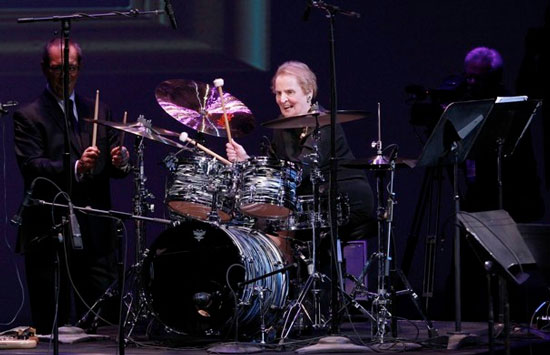 (Photo: Washington Post)
Who knew?
OMG
:
A longtime supporter of jazz who has worked with the Monk Institute for years, Albright received the annual Fisher Founder's Award. After the customary speech of thanks, she went to a drum set and pounded away on tom-toms and cymbals — quite creditably — as trumpeter Chris Botti performed an instrumental version of "Nessun dorma," the aria from the Puccini opera "Turandot."
My mind is blown. I'm not surprised that Albright is into music, however, because I once personally witnessed her thumbing intently through the racks at Tower Records (RIP) in
Georgetown
Foggy Bottom. Way to go, Maddie!