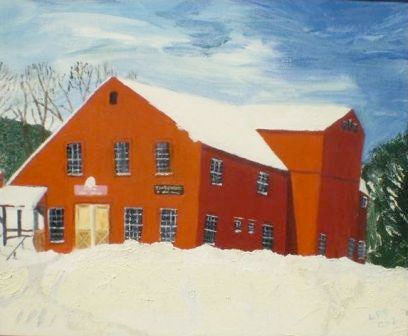 Oh, hello! Sorry about the lack of posts; I just didn't feel like writing about fast food chicken sandwiches or the Olympics
™®
, and since that's the only thing worth writing about, alas, dang, etc.
Anyway! I almost don't have to write this post either, because it seems like I've kind of
written it before
. But I'm afraid it is my sad duty to report that, once again, an evil conservative politico has
taken brush in hand
and now fancies himself to be an
artiste
. Quel horreur!
This time it's Paul Bremer, the Iraqi War greed pig, and once again the paintings are strikingly bad.
Just look at his website
!
I guess I could say, "Don't quit your day job" to Mr. Bremer, but I suppose the world is better off with a terrible Hopper wannabe than with... well, Paul Bremer.