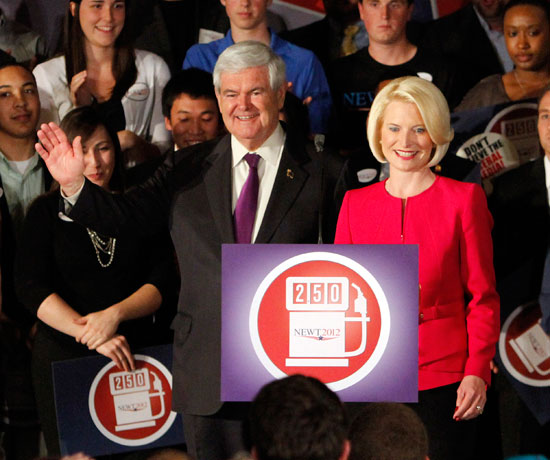 Republican presidential candidate former House Speaker Newt Gingrich and his wife Callista greet supporters at his primary night election rally on Tuesday, March 13, 2012, in Birmingham, Ala. (AP Photo/Butch Dill)
Newt's new logo is a radioactive gas dispenser, which seems all too appropriate.
According to
the
Daily Tina Brown
, his strategy is simply to stay in the race to annoy Mitt Romney, which makes all kinds of sense. So he's going to stay in this thing as long as Sheldon Adelson enjoys shoveling millions and millions of dollars into a bottomless pit clearly marked "lost cause" in flashing neon letters. Aren't zillionaires funny? Five million... ten million... fifteen million... twenty million... whatever! Just throw it away! It's fun! It's a stimulus package!
The important thing, however, is how is Callista's Platinum Space Helmet holding up? Magnificently: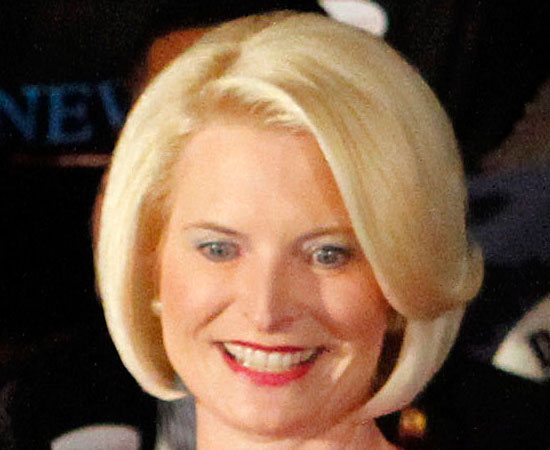 No roots on that girl!