What do the three "Johnny Hart" and "Brant Parker" drawings shown in this post have in common? If you guessed, "They were all drawn by the same person," or "They were all sold to satisfied, positive-feedback-leaving customers by the Gallery on Baum," or "They're all fakes," then you've been paying attention. Well done! You can see the eBay listings for these comic strip manqués
here
,
here
, and
here
.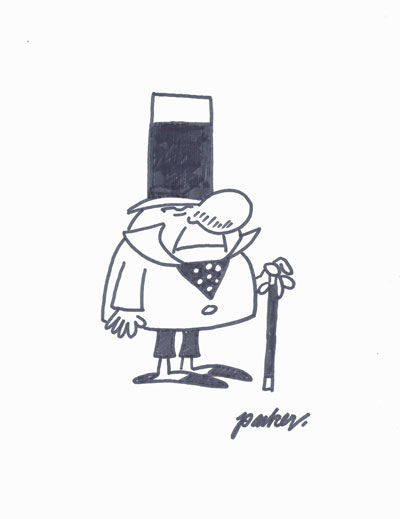 But don't just take my word for it. Simply ask Patti Pomeroy,
daughter of late BC creator Johnny Hart
, who kindly took the time to confirm to me that, in her words, "These are not genuine."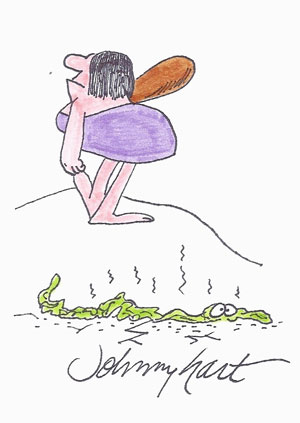 At this point in my
ongoing investigation
of the Gallery on Baum, it has actually become a bit more of a challenge to identify examples of genuine, non-forgeries in their collection.
More to come!
UPDATE: Just to escalate this investigation to a new level, I contacted the buyer of two of the drawings above and informed him of my findings. The buyer contacted GoB, who instantly offered, with no questions asked, a full refund, as well as shipping and even return shipping charges. This is not the reaction one would expect from somebody unaware they had sold fakes.