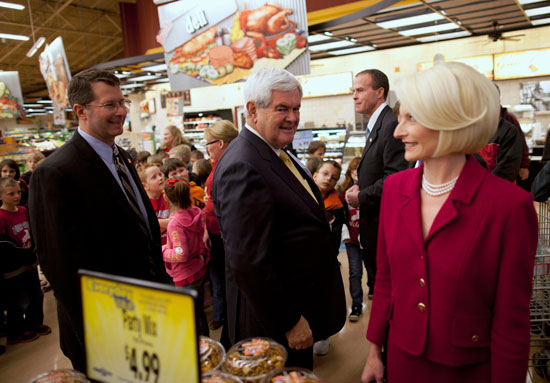 Republican presidential candidate, former House Speaker Newt Gingrich, and his wife Callista, arrive for a campaign stop at Food City, Monday, March 5, 2012, in Kingsport, Tenn. (AP Photo/Evan Vucci)
Everybody loves that weird, directional side-swoosh which makes Goddess Callista's magnificent coiffure so fab, transforming it from merely spherical to
spherical a go-go
.
So I was a little nervous but very excited to see that the mighty swoosh has been thrillingly transformed: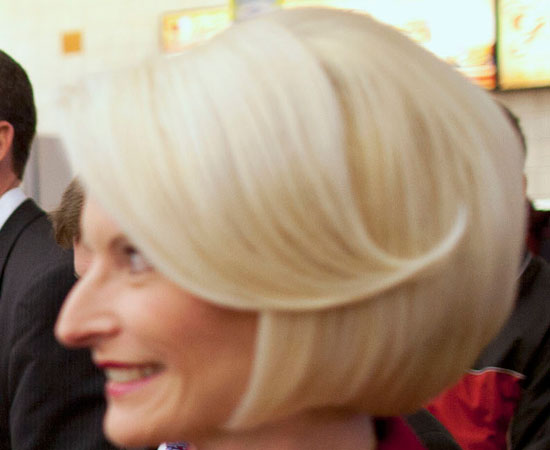 It's wider! More defined! I LOVE IT. The swoosh used to look
more like a tentacle
, but now it's more like... like this: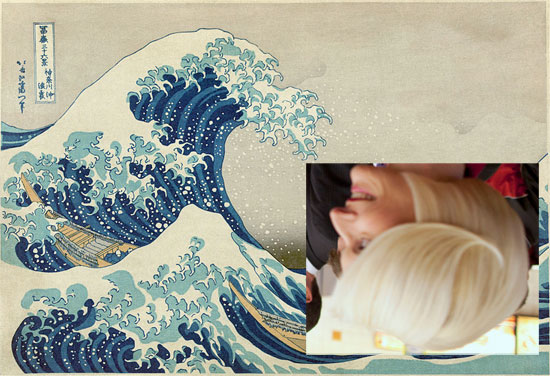 It's the Great Hair Wave of
Callista
gawa! Yay!