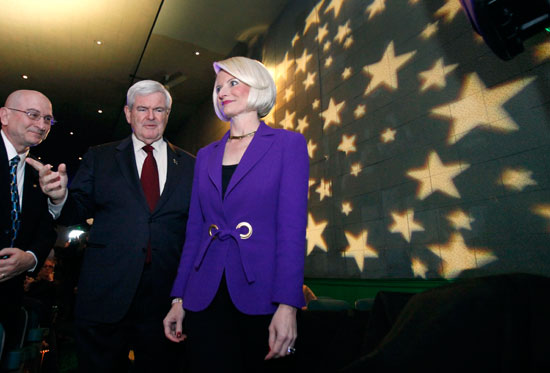 Republican presidential hopeful former and former House Speaker Newt Gingrich and his wife Callista, right, arrive at the Iowa Veterans Presidential Candidate Forum, Saturday, Dec. 10, 2011, in Des Moines, Iowa. (AP Photo/Charlie Neibergall)
And, as has now become traditional, the close-up: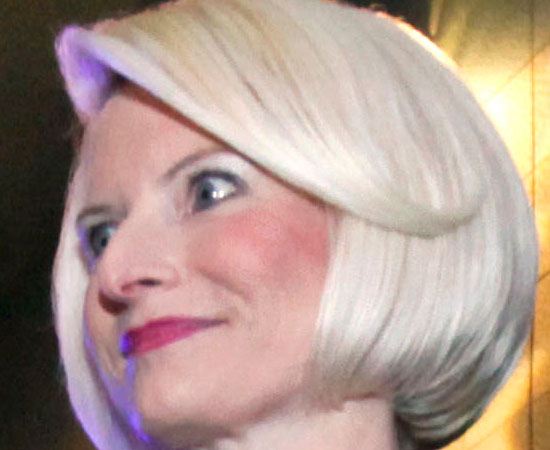 New York Magazine has
a little trifle
about Callista, but I couldn't read the whole thing. Why? Take a look at the beginning of the first paragraph:
The most crucial detail about Callista Gingrich isn't how old she was when she and Newt began their six-year affair (27), or how old he was when she convinced him to convert to Catholicism (66). It isn't her famous platinum helmet of hair [...]
So, yeah, that's where they lost me. The photo is fantastic, though, so you should at least click through for that.