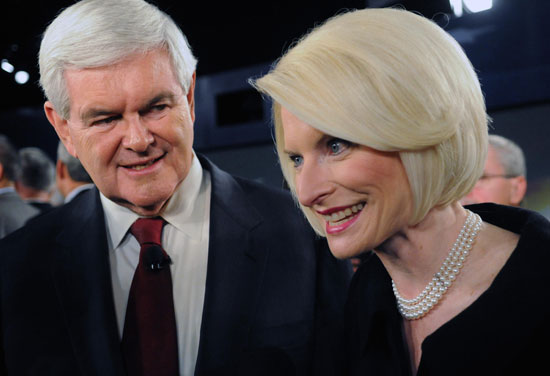 Republican presidential candidate Newt Gingrich, and his wife Callista Gingrich speak after the debate at the Benjamin Johnson Arena, Saturday, Nov. 12, 2011 in Spartanburg, S.C. (AP Photo/Richard Shiro)
OMG, have you heard? Newt's rising in the polls! Personally, I credit not Cain's and Perry's gaffestreams (I just made that word up. Good, isn't it?) but the continuing presence of Goddess Callista everywhere he goes. As you can see above, Callista is always ready, willing and able to bite all comers. Watch out, Herman! Watch out, Rick! Watch out, Mittens!
Did you know that Callista Gingrich's bite strength is greater than a mountain lion's? No? Well, that's probably because I just made that up, too.
And I know you guys LOVE close-ups, so here you go: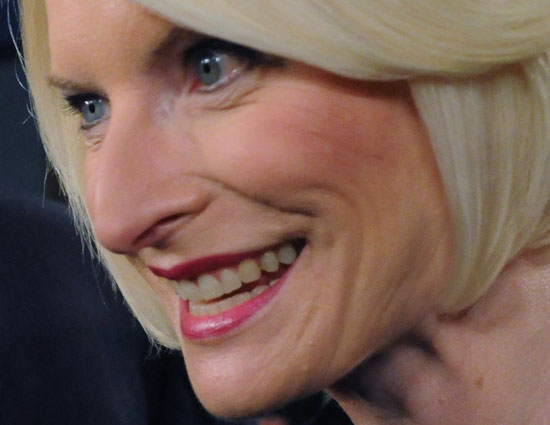 Happy Monday!