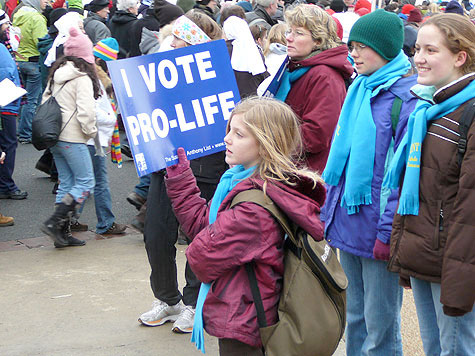 All the fetuses are talking about Virginia's
new restrictions
on abortion clinics, but do they go far enough? There is an miniscule chance, after all, that some clinic may be actually able to work within the new rules. Some suggestions:
Abortion clinics should be required to have petting zoos featuring Tasmanian wolves, dodos, and velociraptors.
Doctors should be compelled to present to each patient a staged musical portraying the unborn child's first birthday party.
Bathroom fixtures must be solid platinum with rubies to indicate hot water, emeralds for cold.
Clinics must provide a five-story parking garage for each bed.
Each facility must include a cafeteria designed and administrated by Wolfgang Puck.
Any fetus aborted must first be proven beyond a reasonable doubt to eventually grow up to be either a terrorist or a hairdresser.
Only then can we be sure that Virginia's women will be protected.