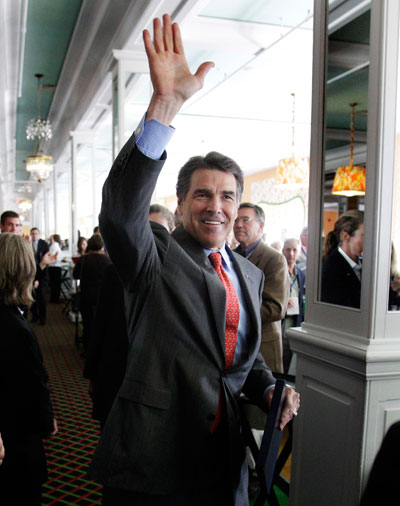 Republican presidential candidate Texas Gov. Rick Perry arrives at the Republican Leadership Conference at the Grand Hotel on Mackinac Island, Mich., Saturday, Sept. 24, 2011. (AP Photo/Carlos Osorio)
Who is this Rick Perry? A better question seems to be "Who isn't Rick Perry?" He isn't Mitt Romney; he
mostly
isn't Michele Bachmann; and now, officially,
he also isn't Herman Cain
. So I guess that brings us back to our original question:
Who is Rick Perry?
The Hand Turkeys™ are here to help, sort of: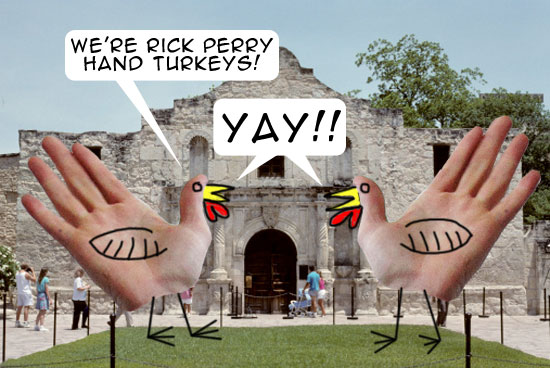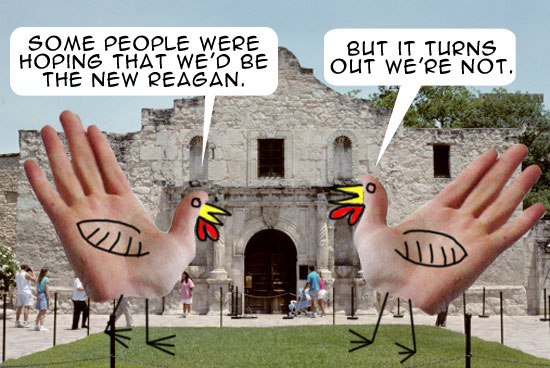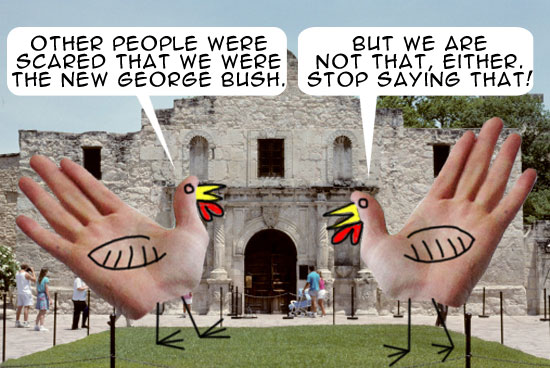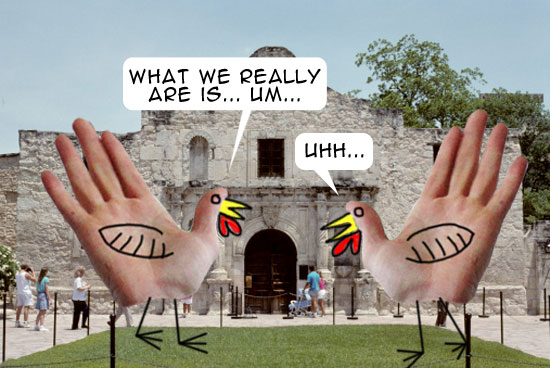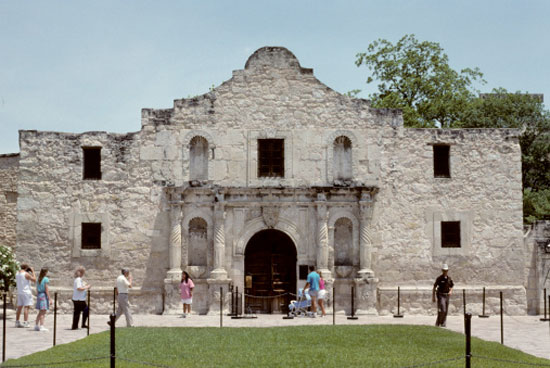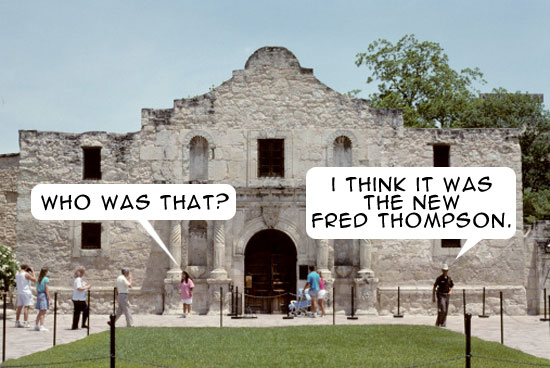 UPDATE: Vindication! Talking Points Memo referred to Rick Perry today as "Fred Thompson-eque." I can't find the link now, though.