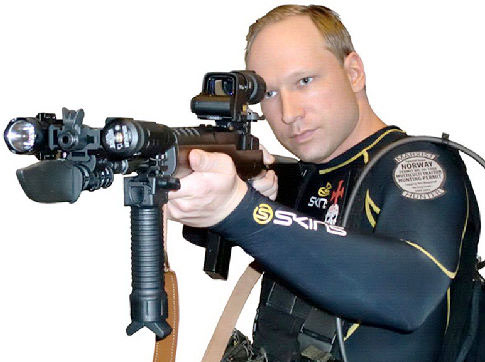 Ever since the inconvenient truth of Oslo madman Anders Breivik's right-wing/Christian philosophy became clear, I've been waiting for American conservatives to roll out the "
No True Scotsman
" argument to defend themselves. Are you familiar with this strategy? It goes like this:
A: No Scotsman would eat a live puppy.
B: But I just saw Sean Connery eat one right over there! Look! He's eating one now!
A: No true Scotsman would eat a live puppy.
Keep your eyes open, because you'll be seeing this logical fallacy a lot. Want a good example?
Here's
Bill O'Reilly going on and on
and on
about how Breivik isn't
really
a Christian; he can't be, because No True Christian would do such a thing!
Besides, it's all a liberal media plot to make Christians look bad. Don't forget who the real victims are here!
UPDATE: it looks like Andrew Sullivan's readers
also pegged
O'Reilly's rant as a "No True Scotsman" construct.