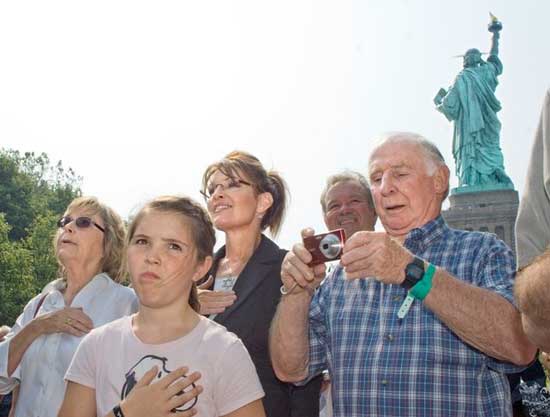 UPDATE:
From
Time
Magazine:
At one point, Piper approached our photographer and said, "Thanks for ruining our vacation."
UPDATE: Pony Pals commenting on this post accurately describe li'l Piper as a "human shield" deployed cynically by Sarah Palin. They are correct. Let's not forget, however, that this
isn't the first time
she has
intentionally
used Piper this way.