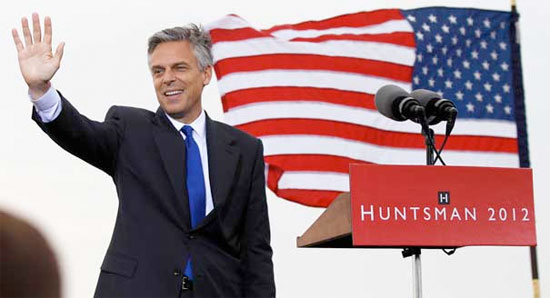 (AP Photo 06-21-11)
You know what I mean? Like in Macy's 'n' such? Even his name sounds like a bad department store house brand.
So there you have it: there are now two Mormons in the race. One of them pretends to be moderate but really isn't (Huntsman), while the other pretends to not be but really is (Romney).
Republican primary voters are sure to love them both.