Click for bigger, legible.
Above is the original drawing, pen/brush and ink and graphite on Bristol board, by Chester Gould for the daily comic strip Dick Tracy originally published on Wednesday, December 6, 1950. The board is about 23 x 7 1/4 inches.
If Dick Tracy isn't already indelibly burned into your psyche, you can read up on it
here
. The strip had been running for 20 years by this point, so this is Chester Gould at the peak of his powers. It's hard to make such a wordy story so graphically rewarding, but Gould does it by grounding each panel in rigid, geometrical settings and strategically-placed areas of pure black. Within this severe foundation, the artist really goes to town with his beautiful fluid lines and sweeping gestures. Against all this, Dick Tracy himself, ever the rectilinear hero, stands in neat contrast.
In this episode, Tracy pal B.O. Plenty, the irascible hillbilly, lies recovering in his hospital bed after being shot by the evil T.V. Wiggles (!). He's recovering because Dick Tracy prayed to god to save him, and god did. Serenading B.O. is his bug-eyed wife, Gravel Gertie, their incongruously gorgeous toddler, Sparkle Plenty, and several dogs. Since it's Dick Tracy, after all, everything ends in tears.
So not much action, no villains, but what gorgeous drawings. Here are some details: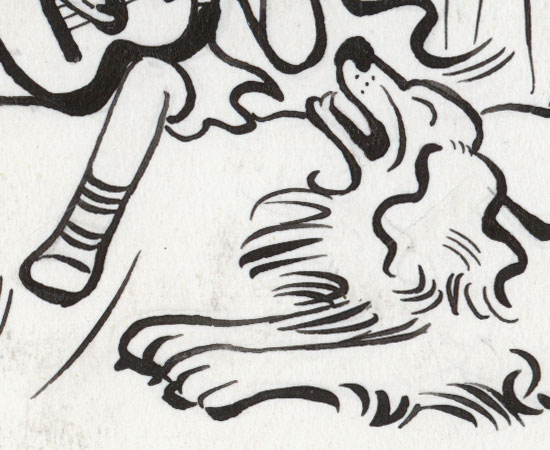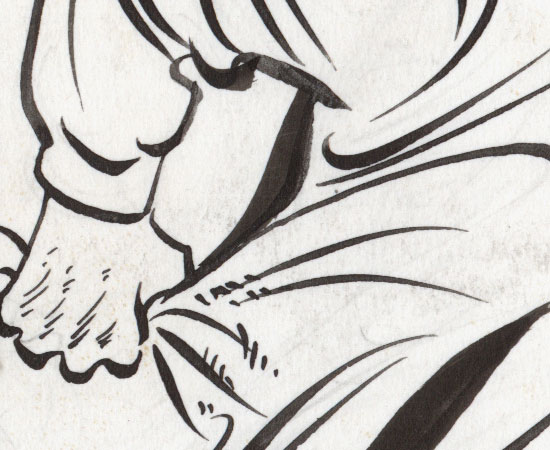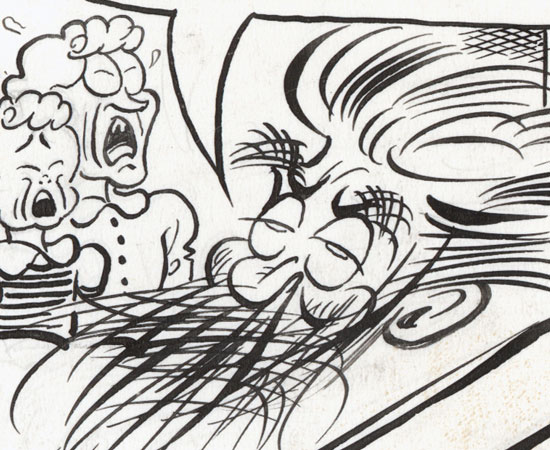 Finally, it's interesting to note that editors had an option to run a cropped version of the strip: note the little guidelines about 3/4 of the way down the artwork and the placement of the signature and copyright line. I checked out this strip in about 20 different papers, though, and couldn't find anyone who went with this option.