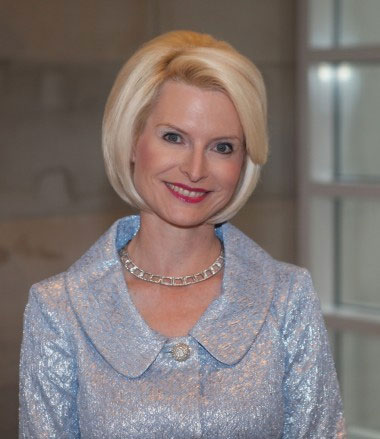 "All photos copyright © Callista Gingrich, Gingrich Productions, unless otherwise noted."
OMG, it's like I check Gingrich Productions website every hour to see if there's a new gallery of dreamy photos, and finally my vigilance paid off! The
new set
was shot, like all the others, at some event where Newt 'n' Callista showed their latest bizarre movie to a bunch of Catholics, because that is their life; that is what they do. There are 115 photos in this latest batch, and Queen Callista is in about 110 of them, so have at it and, I don't know, masturbate furiously or something. If that's your thing. Because if that's your thing, I'm not going to judge. Well, OK, I'll judge a little.
But anyway! Phew! Callista was wearing another one of her peculiar old lady outfits, this one a sort-of gray/blue metallic creation which looks very expensive. Where does she get her outfits? Is there a special "Dress older to minimize the age difference between you and your husband but still look professional" section at Saks?
My favorite pictures are the ones where Callista looks insane, like she's about to start screaming and biting people. It's impossible to decide which one is craziest, so let's just go with this one:
And I always love sideways views of the remarkable hair-object: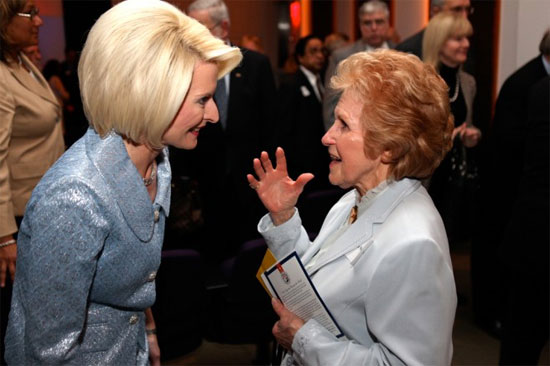 Love you lots, Callista!