Photos by A.C. Huestis. Click for bigger!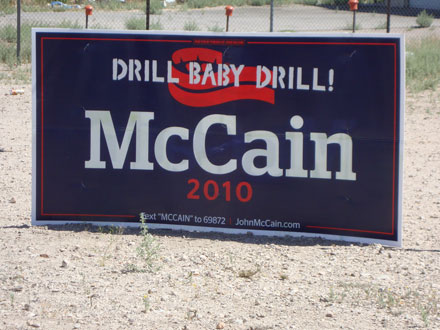 I wonder if the McCain campaign is still distributing the sign shown above? I'm guessing a quickie redesign was in order.
EDIT: I'm surprised I didn't realize this earlier, but the McCain sign above appears to have been
customized
with the "Drill, Baby, Drill" slogan. Neat!