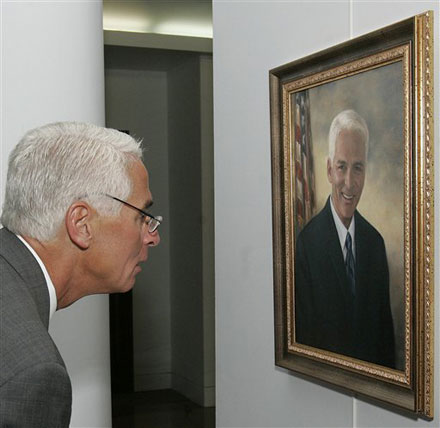 You may remember the poignant photograph shown above from last year. Now you can own this sad, sad piece of Florida history because the painting is
for sale on eBay
! I kinda want it*! Don't you?
*I'm currently the high bidder at 2,000 smackeroos. Sadly, I don't expect my bid to last. OMG, what if it does? What if I win? Should I donate it to
a museum
? A pony can dream.
UPDATE – Oy, outbid already.
UPDATE – It's currently up to $5600, but I can't imagine it'll go for much more than that.