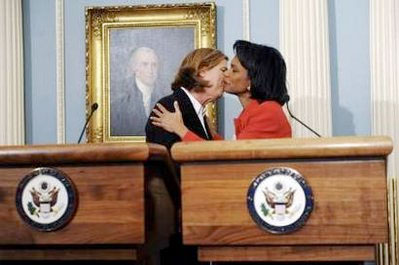 Seriously, poor Elena! Andrew Sullivan is being the worst.
Is she gay?
he bellows, not just once, but over and over, and then tries to drive home the point by later
showing her playing softball
, because everybody knows only lesbians play softball.
And now
we have Dan Savage, who I love 99.8% of the time, posting the most stupid thing: yes, he admits, people are saying Elena Kagen dated men...
just like Wanda Sykes and Meredith Baxter and Portia de Rossi
, if you get his drift.
What is really a bummer about this pointless, lurid speculation is that the question of Kagen's sexuality comes down to two things: she isn't married and she looks kinda butch.
This is really embarrassing. Juvenile and embarrassing.