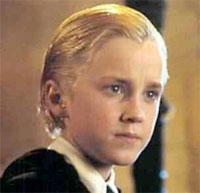 Well? OK, if you're going to be writing about Arizona's wonderful new law which everybody loves, you could do what I did last week and call it "draconian," or you could choose what everybody else is calling it, which is also "draconian."
I can't remember the last time this wonderful word has had such a revival, but I'm pretty sure this sets a
new high-water-mark
for its usage in modern history.