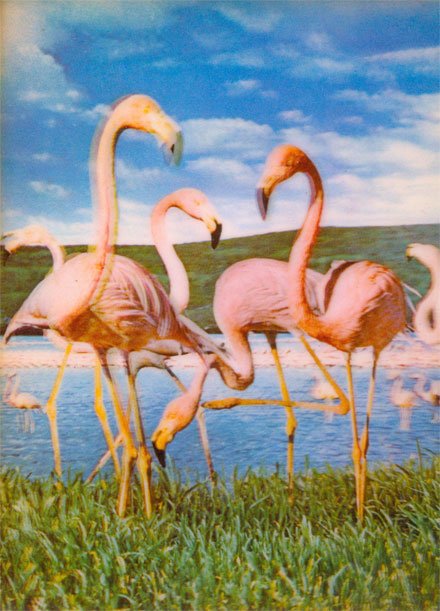 Click all for lots bigger.
More fun! I wish these things had copyright info on them.
ALL MANUFACTURED GOODS SHOULD HAVE DATES STAMPED ON THEM
. Anyway, the Japanese flamingos are gorgeous, aren't they? This one, featuring see-through Jesus hovering in front of a waterfall (??) is also, duh, from Japan:
Similarly hailing from the Land of the Rising Hello Kitty, these Xmas pixies:
And last but not least, a stirring remake (reboot?) of Millet's cornball classic,
The Angelus
: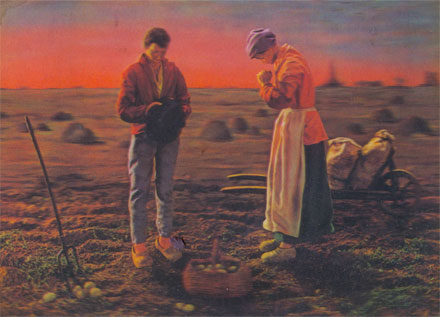 My friend Bob, who mailed the above to me, wrote on the back, "I just broke my living room window by dropping the fan through it." Neat!
More lenticular fun to come!