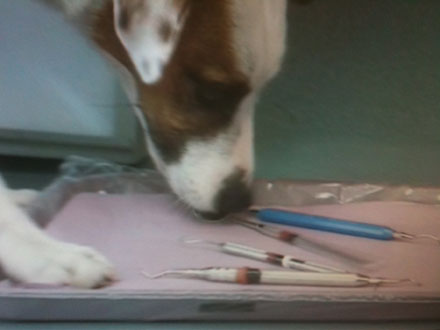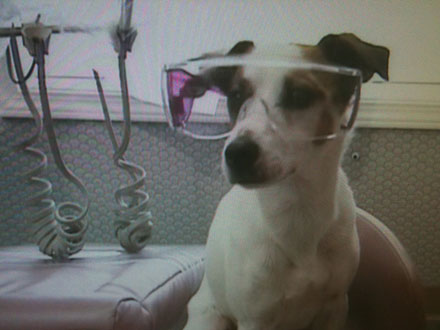 Quite a change in my dentist's office today! The nice young lady dental hygienists were sent packing, and they were replaced with adorable puppies! Fun!
The charm quickly wore off, however, when I found myself having to constantly rinse fur out of my mouth.
Also: opposable thumbs would help the little scamps be a tad more dexterous with their instruments.