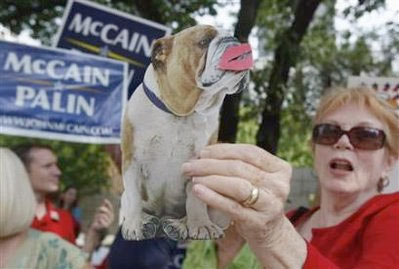 (Reuters, 10-04-08)
It's kinda wild, right? The craziness? I find the craziness a little overwhelming, to tell you the truth. Sometimes it gets a bit depressing. Seriously, because that's all you can call all
this
:
One said President Obama is an "Anti-American Arab" who "is not a natural-born citizen." Many others said that global warming is a hoax, that Obama is a man of divided loyalties and questionable associations, and that the country is headed toward socialist decline.
And, you know, Sarah Palin actually saying –actually saying out loud! In public!– that Obama was going to create "death panels."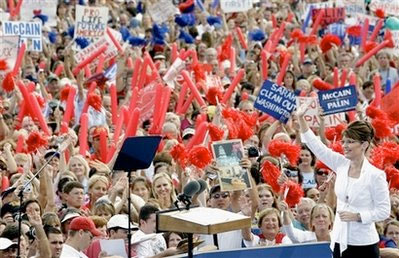 (AP Photo, 10-06-08)
And then you realize, that's the thing! The tea-baggers, the birthers, the government-out-of-my-Medicaiders (honestly!)... they are the same people we saw at all those scary Sarah Palin rallies. The same people we saw with, like, the lipsticks, the cutesily dumb catch-phrases, the venomous hatred, the breezy racism, the ones who considered themselves
real Americans
and the rest of us living on borrowed time.
Are the rest of us living on borrowed time? Because these people are getting freakier and freakier.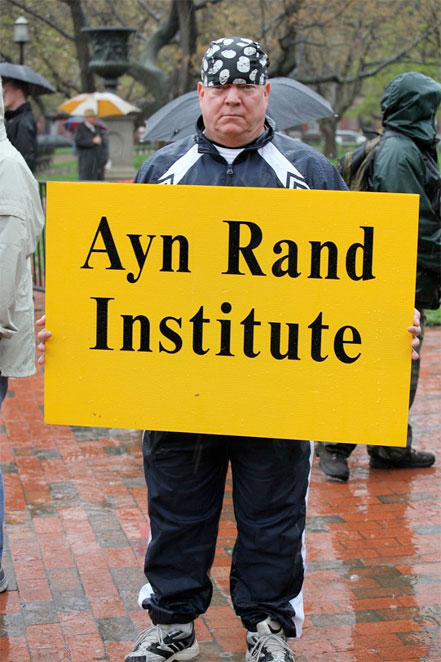 (Photo:
maletphoto.com
)
And this is the essence to which the GOP has been boiled down, like a toxic caramel.