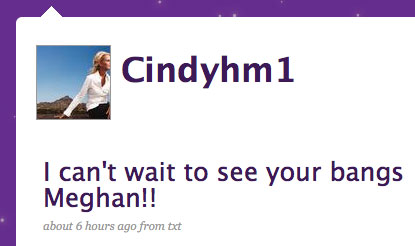 Alternative title for this post:
Hypocritical Pony Posts Cindy McCain Twitter Only Days After Making Fun of Posting About Twitter
.
But yes, Cindy, Goddess, is
on the Twitter
, so suddenly it's relevant to me. So I'm fickle, whatev. Oh, and she totally hearts the hairdressers. So there's that.
Plus, I don't get to use the "hairdo speculation" label very often these days.