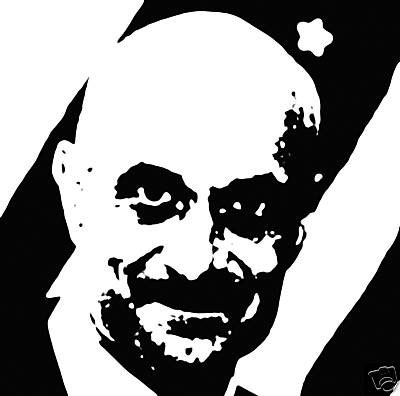 What you're seeing above is a
6" ceramic tile
:
In celebration of the illustrious career of Michael Chertoff, Edison Clay Co. located in Fort Myers, FL, is releasing a very limited edition set of tiles which commemorate his service to our country. Each tile is hand-pressed and numbered and comes with a certificate of authenticity. Only 1000 will be produced and the original plaster molds will then be destroyed.
Something tells me this isn't their hottest seller, so why not get all 1,000 and do an entire area of your house? Oh, sure, $30,000 might seem like a lot of money, but the result would be a room so stunning, David Lynch would cry.
Or, you know, you could always go for
Carol Channing
.