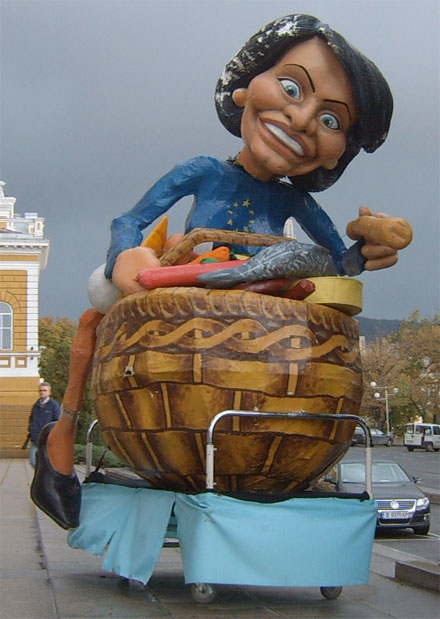 "Hello," the email begins innocently enough, "
this is maybe Condi
on the harvest carnival in town Shumen/Shoumen in Bulgaria."
What I didn't expect was perhaps the most horrifying maybe Condi EVER, and I'm glad I didn't see it while eating or holding sharp instruments. Despite the blue eyes and the unlikely breadbasket imagery, it certainly appears to be Dr. Ferragamo, but why? I just can't interpret the metaphors! Oh, Bulgaria, please explain!
Thank you, Pony Pal™ Stoyan, for jolting me awake this morning.